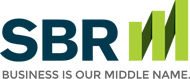 From Two-Year to Four-Year
If the cost of a four-year education seems too high, there's a way to earn a degree from a four-year college without attending for four years. More and more people choose to attend a two-year school (like a community college) for two years and then transfer to a four-year school. At graduation, the diploma lists the name of the four-year school – but the cost was significantly lower.
Attending a community college may not only save money. Some states have programs in place where community college graduates are automatically accepted to four-year state schools as long as they maintained a certain grade point average. If your child's high school GPA and SAT scores aren't what you might have hoped, he or she can still be accepted to and graduate from a prestigious four-year school – doing so may just require a short, and relatively inexpensive, educational detour.
This website and the articles contained within are provided as a free service to you and for general informational purposes only. Information on this website is not intended to provide legal, accounting, tax or other advice. Please consult your attorney, accountant, or financial or other advisor with regard to your individual situation. We also make no warranty or representation regarding, and do not endorse, any linked websites or the information appearing there.