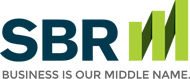 Spending to Save for College
Everyone knows how important it is to start a college savings plan early and contribute frequently if they have any hope of being able to afford a quality college education for their children. But, what if you could also spend your way to college savings?
Upromise (www.upromise.com) is a college savings program that partners many of the top retailers in the country that turns your spending into savings. They have arranged individual deals with each partner to return a percent of your dollars spent to a savings account for your child's education. The education rebates range from 2% to 5%, and some retailers have special promotions for up to 10%.
It was estimated by one user of Upromise, that by adhering to their normal spending habits on groceries, clothing, dining, entertainment, home goods, etc, they were accumulate over $1,800 a year in their Upromise account. That may not seem like such a big number in the face of high college costs, but if started when a child was age 1, that could accumulate to an amount that could cover one year's college costs. Here's the kicker. You can also enlist grandparents and other relatives or friends into the effort so that their spending also contributes to your child's Upromise account.
It may not (and should not) replace a real college savings plan, but it can make the whole process a lot more enjoyable.
This website and the articles contained within are provided as a free service to you and for general informational purposes only. Information on this website is not intended to provide legal, accounting, tax or other advice. Please consult your attorney, accountant, or financial or other advisor with regard to your individual situation. We also make no warranty or representation regarding, and do not endorse, any linked websites or the information appearing there.