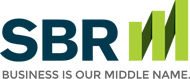 What You Should Expect from a Financial Advisor
Financial planning tools are now ubiquitous across the Web. There are very few things an individual can't do in calculating their needs and searching for solutions when they know how to access these tools online. Still, most people should seek the guidance of a financial professional, if for no other reason, to validate their own findings and ensure that their solutions are best suited for their financial situation. If a person wants to truly address all of their financial needs, it may involve different disciplines, such as retirement planning, tax planning, insurance planning, and investment planning, that are beyond the scope of most people's knowledge. A qualified and trusted financial advisor can ensure that your decisions are on the right track to meet your objectives.
What you should expect from your financial advisor:
A clearly defined process for working with you: Including specific steps to learning about your situation, determining your need and identifying the most appropriate solutions for achieving your goals.
Complete transparency: You should know exactly how your advisor will be compensated including any commissions or fees paid and which parties will be receiving compensation.
Objective advice: Advisors who charge fees for their advice can provide objective, conflict-free advice because you pay them directly. Advisors who charge commissions for the sale of investment or insurance products may also provide objective advice, but they are compensated by their company.
Access: You should have access to the broadest range of products and services, not just proprietary products of a particular firm.
Collaboration: Your financial advisor should be willing to work with your other advisors, or have access himself to advisors from other disciplines in order to provide a fully integrated plan for your future.
Communication and reporting: Your financial advisor should communicate with you at least once a quarter to update you on the implementation of your financial plan.
A good financial advisor is also a financial coach, holding you accountable, helping you to keep your eye on the target and to avoid the many financial traps people fall into when they allow their emotions to guide their decisions.
This website and the articles contained within are provided as a free service to you and for general informational purposes only. Information on this website is not intended to provide legal, accounting, tax or other advice. Please consult your attorney, accountant, or financial or other advisor with regard to your individual situation. We also make no warranty or representation regarding, and do not endorse, any linked websites or the information appearing there.