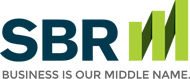 How To Invest and Save Money
Why Younger Americans Shouldn't Count on Social Security When Planning for Retirement

By Britt Erica Tunick

When it comes to retirement planning, most people count on the money they will eventually receive from Social Security to make up at least a portion of what they will live off of once they stop working. If you are under the age of 55 years old, however, there is a pretty good chance the amount of money you will get from Social Security will be significantly lower than older generations.

It's no secret that the Social Security program has been heading towards a shortfall for a long time. Initially established in 1935 by the Social Security Act, Social Security was set up as a way of providing monetary assistance to older Americans who are no longer working and earning a regular paycheck through money paid in to the system by individuals who are actively employed. But increased longevity, coupled with a decline in the overall number of people who are actively employed, a rise in the disability rate and the detrimental impact of low interest rates on the money paid into the system, has taken a toll on the Social Security system.

Add to that the fact that Baby Boomers – until recently the country's largest generation - are now retiring in droves and it is not surprising that the 2017 Annual Report of the Board of Trustees of the Federal Old-Age and Survivors Insurance and Federal Disability Insurance Trust Funds predicts that Social Security will only be able to pay around 75% of benefits beginning in 2035. While it is more than likely that Congress will ultimately have to intervene to help sure up Social Security, there is no guarantee.

Given these realities, if you are 55 or younger, when it comes to planning for retirement you probably need to assume that you will only get about half of what you should be eligible for under the current Social Security program.

Britt Erica Tunick is an award winning financial journalist who has spent the past 17 years writing about virtually every aspect of finance. She has mastered the art of boiling down complicated financial topics for readers to understand.
This website and the articles contained within are provided as a free service to you and for general informational purposes only. Information on this website is not intended to provide legal, accounting, tax or other advice. Please consult your attorney, accountant, or financial or other advisor with regard to your individual situation. We also make no warranty or representation regarding, and do not endorse, any linked websites or the information appearing there.
Small Business Resources Copyright © 2017 All Rights Reserved