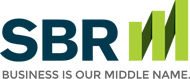 How To Invest and Save Money
The Importance of Good Credit

By Britt Erica Tunick

Establishing good credit is a bit of a double edge sword. You can't build a good credit history for yourself without first taking on some sort of debt –from credit cards, to a mortgage, yet it can be extremely difficult to borrow money if you don't already have a good credit history.

According to a recent survey conducted by Harris Poll and NerdWallet, 49% of Americans don't understand how harmful having bad credit can be, while another 23% of people are unaware that an individual has multiple credit scores that can differ based on the type of credit you are looking for and the specific credit score model each lender relies on.

While the same survey found that 26% of people check their credit scores at least once a month, it turns out that 12% of Americans have never checked their scores even once. In the case of your credit score, what you don't know can actually hurt you.

Though it is fairly common knowledge that a good credit rating is necessary in order to take out a loan –whether a mortgage, a student loan or a car loan– many people don't realize how much of an impact a negative credit rating can have on your life. Not only can a negative credit rating keep you from getting a loan, it can subject you to a higher cost for car insurance and can make it extremely difficult to access any sort of credit –from traditional credit cards, to things you might never imagine such as a cell phone account, or utility accounts for things such as gas and electricity or even cable TV, which will typically require higher down deposits from individuals with poor credit scores.

If a negative credit rating doesn't keep you from getting a loan, it all but ensures that you will receive a much higher interest rate because of the additional risk anyone willing to extend credit to you must assume in doing so. As it turns out, roughly 40 million Americans have FICO credit scores lower than 600, well below the threshold of 700 or above that most creditors consider to be good.

If you are unaware of what your credit score is you should contact one of the three major credit tracking agencies –Equifax, Experian and TransUnion– that creditors turn to when looking up your score. Under the law you are entitled to a free report from each of these agencies every year, so checking out your score is a no-brainer. Just be sure not to check it out too often, as too many queries about your score can negatively impact your score.

Britt Erica Tunick is an award winning financial journalist who has spent the past 17 years writing about virtually every aspect of finance. She has mastered the art of boiling down complicated financial topics for readers to understand.
This website and the articles contained within are provided as a free service to you and for general informational purposes only. Information on this website is not intended to provide legal, accounting, tax or other advice. Please consult your attorney, accountant, or financial or other advisor with regard to your individual situation. We also make no warranty or representation regarding, and do not endorse, any linked websites or the information appearing there.
Small Business Resources Copyright © 2017 All Rights Reserved