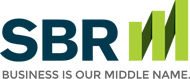 How To Invest and Save Money
Why You May Want to Consider a Roth IRA for Your Child

By Britt Erica Tunick

You already know that the sooner you start saving for your child's college education, the better off you will be. Chances are that you weren't aware that you can also jumpstart your child's retirement savings by contributing to a Roth IRA beginning in their childhood.

From babysitting, to mowing lawns or any other kind of odd jobs, once your child begins earning any sort of income he or she is eligible to begin contributing to a Roth IRA for minors –regardless of how old they are. If your child is under the age of 18 you can open a custodial Roth IRA on their behalf, which you will legally control – from contributions, to investment allocations and even statements, until they reach the age of 18 or 21, depending on the state where you live.

Of course, let's face it, since most kids have already decided how they will spend any money they earn before it even reaches their hands, it is unlikely that you will be able to get your child to willingly earmark part of their earnings for their retirement –a time in their life that probably seems to be about 100 years away in their mind. Fortunately, there is nothing that states who can contribute to a child's Roth IRA, only that the amount that can be contributed cannot exceed the amount your child earns, or a total of $5,500, in any given year. That means that you can contribute on your child's behalf. While doing so may sound a bit odd, just remember that the power of compounded growth can turn even the smallest of contributions today into significant savings by the time your child reaches retirement age.

If your child's income doesn't come from an employer recording their earnings with the government and removing taxes, they are still eligible to contribute –they will just need to declare their income as coming from self-employment. If this is the case, make sure to keep good records on the work your child does and what they are paid, just in case any questions ever arise about their IRA.

Britt Erica Tunick is an award winning financial journalist who has spent the past 17 years writing about virtually every aspect of finance. She has mastered the art of boiling down complicated financial topics for readers to understand.
This website and the articles contained within are provided as a free service to you and for general informational purposes only. Information on this website is not intended to provide legal, accounting, tax or other advice. Please consult your attorney, accountant, or financial or other advisor with regard to your individual situation. We also make no warranty or representation regarding, and do not endorse, any linked websites or the information appearing there.
Small Business Resources Copyright © 2017 All Rights Reserved