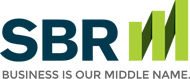 Personal Finance - Natalia Autenrieth
Brain Triggers: Overcoming Bias When It Comes to Money
- If more information was the answer, we would all be billionaires with perfect abs." (Derek Sivers)
The personal finance industry has evolved by leaps and bounds over the past four decades. We have Excel tables, apps for budgeting and saving, and endless knowledge and resources on the Internet. And yet making money decisions has not gotten any easier. Half of Americans are approaching retirement with no savings, and debt levels are ever-high. What gives?
The Status Quo Bias
Our brains are wired to favor decisions and choices that maintain our status quo – in other words, choices that do not generate big changes. Status quo bias tricks you into keeping your old health insurance plan that you signed up for when you started with your company several years ago. You may get a once-a-year opportunity to reassess whether that plan is still the best available choice for you, but few people do this as rigorously as they should.
If you catch yourself resisting change, even if you know it's necessary, consider breaking it down into baby steps. Create the tiniest milestones that you could not possibly fail (for example, opening a Betterment account and investing $10 every week). Small positive changes will create positive brain chemistry and encourage additional shifts.
The Sunk Cost Bias
The sunk cost is a powerful drive to stick with decisions that we have invested time and money into, even if those decisions no longer align with what's best for us. Sunk cost bias can cause you to rationalize staying in a dead-end job because you have invested 4 years into it.
The best way to overcome the sunk cost bias is to face the fact that the past is unchangeable. No matter what you choose to do next, it won't change the fact that you have invested 4 years of your professional life in a particular job. You can, however, change what happens next.
If you catch yourself thinking "I have invested this much, I may as well keep going," ask yourself how much more you are willing to invest. Think about additional losses and remember that you don't have to follow an unconstructive path just because you chose it once.
Choice Supportive Bias
Also known as the Buyer's Stockholm Syndrome, choice supportive bias is a mechanism that your brain uses to reduce cognitive dissonance. We don't like the discomfort that results from holding 2 conflicting ideas at the same time, so our brain tricks us into seeking out the evidence that supports our decision. If you have ever justified a decision to buy an expensive pair of shoes by thinking that you deserve them after a tough meeting with your boss, or that they are a classic you will cherish forever, you have experienced choice supportive bias.
The cure for the choice supportive bias is simple in theory and very difficult in execution. Keep an open mind and look for evidence that does against the comfortable decision. Some people enlist the help of trusted friends, while others use a formal pro and con analysis to keep themselves honest.
Overcoming bias for better money decisions
The best way to overcome biases is to learn to recognize their early signs. Reflect on what your status quo, sunken cost and choice supportive biases look and sound like, and train yourself to pause when a familiar pattern arises. Biases aren't bad by default – they are wired into our processing to save us thinking time and speed up decision-making. Eliminating all biases is not a reasonable or even a desirable goal; instead, aim to harness them to help you manage your thinking about money.
References:
https://www.forbes.com/forbes/welcome/?toURL=https://www.forbes.com/sites/andrewbiggs/2017/01/18/are-half-of-americans-approaching-retirement-with-no-savings/&refURL=https://www.google.com/&referrer=https://www.google.com/
This website and the articles contained within are provided as a free service to you and for general informational purposes only. Information on this website is not intended to provide legal, accounting, tax or other advice. Please consult your attorney, accountant, or financial or other advisor with regard to your individual situation. We also make no warranty or representation regarding, and do not endorse, any linked websites or the information appearing there.