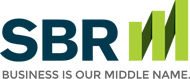 Personal Finance - Natalia Autenrieth
"The ATM Ate my Card!": 4 Helpful ATM Tips
Have you heard that in the event of an emergency by an ATM, you can simply enter your PIN code in reverse? If your PIN is 2468, just type in 8642 and law enforcement will be on their way.
This ATM safety tip began circulating in 2006, and unfortunately it is not true. Although the technology was patented and reviewed by the FTC, the committee concluded that the technology is unlikely to deter ATM crimes and could even increase the risk to ATM users. So, don't try this one!
If flipping the PIN is not an option, what can you do to keep yourself safe at the ATM? Here are four ATM safety tips that actually work.
Be aware of your surroundings.
This may sound obvious. In fact, it is probably displayed on the list of ATM rules at your local bank! And yet this simple step can do a lot to keep you out of trouble. Granted, ATM robberies are increasingly rare (recent statistics show that there is 1 robbery per 3.5 million of ATM transactions nationwide), but you still don't want to become a part of that number!
What does awareness look like? Take a few moments to look around before you walk up or drive up to an ATM. Use the tools you've got (many ATMs are equipped with rear and side view mirrors to help you stay vigilant). If something looks suspicious or unsafe, get away from the area and make a phone call to local law enforcement. Don't take a chance on a situation that could escalate into a confrontation, even if it means having to go to a different bank.
Do your banking during daylight hours.
Going to an ATM at midnight is an act of desperation. Short of an emergency, do try to get your transactions done during daylight hours. A potential thief would have a more difficult time sneaking up on you, and bystanders will offer extra sets of eyes to deter trouble. On that note, an ATM at a highly trafficked location is inherently safer than one that is hidden away. You might have to stand in line, but a few minutes' wait is better than being help up.
Know exactly what you need to get done.
Have you ever witnessed someone take ages to use an ATM? Digging through the purse for the debit card, trying to remember the PIN, looking at the sky in hopes of remembering what they meant to do – that's a recipe for disaster. The quicker you are done, the quicker you are out of potential danger. So, have a plan for what you want to get done, get your cards and checks ready, and don't dally. Every extra minute you spend with your back to the world is unnecessary risk exposure!
An ounce of prevention: set a withdrawal limit.
If an ATM robbery is on the forefront of your concerns, you may consider lowering your daily ATM withdrawal limit. This will create an inconvenience should you ever need to get a larger amount of money out of an ATM outside of banking hours, but it will also limit your risk in the event of a crime.
Finally, don't limit your vigilance to ATM trips alone! Being aware of your surroundings, doing your banking in a safe and well-lit area and coming prepared will only go so far because not all ATM crimes are easily visible. Be sure to check your monthly bank activity statements carefully to catch any instances of "skimming" (fraudsters tampering with the ATM to steal card numbers and personal identifying information). Until ATMs are equipped with retina scans and other futuristic fraud-defense tools, you must count on your own diligence and awareness to keep your money safe.
Archive
This website and the articles contained within are provided as a free service to you and for general informational purposes only. Information on this website is not intended to provide legal, accounting, tax or other advice. Please consult your attorney, accountant, or financial or other advisor with regard to your individual situation. We also make no warranty or representation regarding, and do not endorse, any linked websites or the information appearing there.