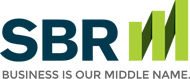 Are Your Kids Driving?
If so, you know teenagers are expensive to insure. To cut costs start by raising your collision deductible – the higher your deductible, the lower your rates. (Although keep in mind you will pay more out of pocket if you do have to file a claim.) Also consider paying for minor repairs out of pocket instead of filing a claim; in most cases even filing a small claim will cause your rates to increase dramatically. Then think about the value of the car your teen drives; if it is not worth a lot more than the deductible, consider dropping collision and comprehensive coverage on that vehicle. Then check on discounts; many insurance companies provide good student discounts and discounts for kids who are away at college.
Also try to get your homeowners and auto insurance from the same provider, since many offer discounts on multiple policies.
This website and the articles contained within are provided as a free service to you and for general informational purposes only. Information on this website is not intended to provide legal, accounting, tax or other advice. Please consult your attorney, accountant, or financial or other advisor with regard to your individual situation. We also make no warranty or representation regarding, and do not endorse, any linked websites or the information appearing there.