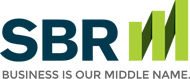 Banking Wirelessly? Don't Hack your Phone
Many smart phone users "hack" their phones, disabling or bypassing original software to open the device up to different applications, service carriers, or uses. That's fine – but hacking your phone could also open it up to infection from viruses or other malware. Before you hack your phone, think about security: If you like to bank remotely, access accounts, or make transactions using your phone, hacking the phone could open your information up to theft.
While you're at it, consider installing security software if your device allows. Safe, even if it is slightly less convenient, is always better than sorry.
This website and the articles contained within are provided as a free service to you and for general informational purposes only. Information on this website is not intended to provide legal, accounting, tax or other advice. Please consult your attorney, accountant, or financial or other advisor with regard to your individual situation. We also make no warranty or representation regarding, and do not endorse, any linked websites or the information appearing there.