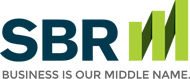 When the Worst Hasn't Occurred - Yet
Life insurance policies pay beneficiaries when the insured party passes away, but in some cases a life insurance may pay out sooner. If you are diagnosed with a terminal illness, and the prognosis states you have less than twelve months to live, a "terminal illness benefit" allows you to request partial or even full payment before you pass away. Keep in mind a terminal illness is different from a critical illness; a terminal illness is one that cannot be cured and will result in death.
Some companies may call this provision by different names; for example, the terminal illness benefit might be referred to as an "accelerated benefit rider."
The goal of this benefit is to provide funds for healthcare, hospice care… basically to make the last months of your life more comfortable and help you sort out your affairs while you are alive. If you're interested, look for or ask for a terminal illness benefit when you shop for life insurance. This pays out the sum assured if you are diagnosed with a terminal illness and have less than 12 months to live.
This website and the articles contained within are provided as a free service to you and for general informational purposes only. Information on this website is not intended to provide legal, accounting, tax or other advice. Please consult your attorney, accountant, or financial or other advisor with regard to your individual situation. We also make no warranty or representation regarding, and do not endorse, any linked websites or the information appearing there.