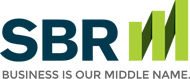 Do Car Safety Options Really Make You Safer?
Although most people today are concerned about fuel economy, car safety features are grabbing most of the headlines for their technological wizardry. With most of these high tech safety features being offered as options, sometimes at a hefty price, car buyers must be able to determine which ones provide the best value in terms of added protection and peace-of-mind. Some safety packages start as high as $3,000. But do you really need a blind-spot sensor? What happened to checking your mirror and then looking over your shoulder? One of the more popular safety options in hands-free 911 access which is great for drivers who have a tendency to dial 911 a lot. Many of the new options are geared towards creating a safer hands-free environment for making calls and managing in-car entertainment.
So, should you consider adding safety feature options in your next car purchase? After 2012 you may not have the option as federal regulators are going to mandate that all new models have electronic stability control and Congress is looking at regulations that would require back-up cameras by 2015. Until then, your best safety feature and the one that will bring you the greatest peace-of-mind and lowest insurance rates may just be you.
This website and the articles contained within are provided as a free service to you and for general informational purposes only. Information on this website is not intended to provide legal, accounting, tax or other advice. Please consult your attorney, accountant, or financial or other advisor with regard to your individual situation. We also make no warranty or representation regarding, and do not endorse, any linked websites or the information appearing there.