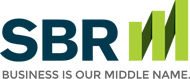 For Ultimate Savings Buy a Junker
Looking to save big on your next car purchase? Or maybe you want to be especially economical when buying a car for your kid. Then look to the salvage yard for big savings. Salvaged cars can range from heavily damaged requiring a lot of work, or lightly damaged that just need some cosmetic attention. With the amount of money you can save in financing, insurance and the overall cost of the car, you'll have plenty left over to get the car in sound, working condition.
Here are a few tips that can make your salvaged car purchase successful:
Use your cash: Generally, salvaged cars can't be financed. Regardless, cash is king and can get you the best deal.
Look in the best places: Insurance auctions are a good place to go and learn about salvage car pricing and availability, but you might have to go with a buying agent from a car dealer in order to get access. The best source is family and friends who have experienced a car accident. If their insurance company wants to "total" the car, you can offer to buy it. Lastly, you can check out the classifieds or Craigslist – just be aware of those deals that look to good to be true. Salvage yards are a natural place for salvage cars where you can usually get your best deals.
Avoid cars with front-end damage: Even though it might only have bumper or hood damage, it's too difficult to tell if there was any engine or structure damage that could worsen over time.
This website and the articles contained within are provided as a free service to you and for general informational purposes only. Information on this website is not intended to provide legal, accounting, tax or other advice. Please consult your attorney, accountant, or financial or other advisor with regard to your individual situation. We also make no warranty or representation regarding, and do not endorse, any linked websites or the information appearing there.