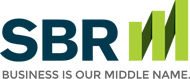 The Essential Checklist for Forming a Financial Partnership
When two people join together in matrimony, they also join together in a financial partnership. For the partnership to work and eventually flourish, both spouses need to be on the same page on all of the vital issues in their financial lives. The most important element of a marriage and a financial partnership is a shared vision of the future, including the goals, values and beliefs that shape it. But, there also must be a plan in place for realizing that vision. Couples, who work more diligently at putting all of the pieces of their financial puzzle together, are much better positioned to make financial decisions with conviction and confidence. It is strongly recommended that a young married couple address the critical issues of their finances as early in the partnership as possible.
The Vital Issues for a Financial Partnership (Marriage)
Have clearly defined goals for the future, including housing, children, careers, and retirement.
Write down and discuss shared values and principles that will guide important decisions.
Make it your top priority to create a cash reserve fund that can be used for emergencies.
Insure everything that you can't replace, including your lives, your incomes and your property.
Get out and stay out of debt.
Live by a strict spending plan and try living under your means.
Save early, and save often.
Start setting aside 10% of your combined earnings in a qualified retirement account, and increase the percentage with each pay raise.
This website and the articles contained within are provided as a free service to you and for general informational purposes only. Information on this website is not intended to provide legal, accounting, tax or other advice. Please consult your attorney, accountant, or financial or other advisor with regard to your individual situation. We also make no warranty or representation regarding, and do not endorse, any linked websites or the information appearing there.