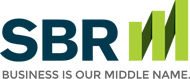 Don't Withhold Enough? You May Owe a Penalty
Receiving a large tax refund is nice, but it also means you provided the government with an interest-free loan throughout the year. Yet at the same time too little withholding could cause you to pay a penalty.
In general, as long as you withhold at least 90% of your total tax liability, or 100% of your previous year's liability, or don't owe more than $1,000 once your return is completed, you won't be required to pay a penalty.
If you're concerned, take a moment and project ahead. Use last year's deductions as a guide, and then prorate your income and withholding across an entire year. If it appears you will owe more than what the limits allow, consider increasing your withholding amount or make quarterly tax payments to make up the difference.
This website and the articles contained within are provided as a free service to you and for general informational purposes only. Information on this website is not intended to provide legal, accounting, tax or other advice. Please consult your attorney, accountant, or financial or other advisor with regard to your individual situation. We also make no warranty or representation regarding, and do not endorse, any linked websites or the information appearing there.