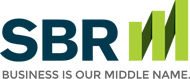 Looking for a New Job? Expenses May Be Tax Deductible
Legitimate costs for pursuing another job within your field can be deducted: The cost of trips; the cost of education that will help you improve interviewing skills, resume writing skills, etc; the cost of career counseling – as long as the money is spent in the reasonable pursuit of a new position, those expenses can be deducted. And you don't have to successfully land a new job; what matters is that you are legitimately pursuing another opportunity.
Job search costs are itemized in the miscellaneous expenses category on Schedule A. You can only deduct the amount of your miscellaneous expenses that exceeds 2% of your Adjusted Gross Income, so don't forget to track other costs like educational expenses, non-reimbursed expenses relating to your current job, and investment and tax-related expenses.
This website and the articles contained within are provided as a free service to you and for general informational purposes only. Information on this website is not intended to provide legal, accounting, tax or other advice. Please consult your attorney, accountant, or financial or other advisor with regard to your individual situation. We also make no warranty or representation regarding, and do not endorse, any linked websites or the information appearing there.