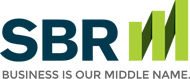 Retirement Planning is More than Just Saving
For many people, just getting started with their retirement savings is a huge step. But there is much more to planning for retirement than just savings. Effective retirement planning involves many important decisions that, when left to the last minute, can lead to dashed dreams. No matter how early you are in the retirement savings phase, it's never too early to solve for these very critical issues:
Age to retire: Don't just assume age 65. Many people aren't ready to retire by then, and others may be forced to delay retirement. Working an extra few years can really boost your retirement income and your standard of living.

When to draw Social Security: Again, many people assume age 65 or the time they actually retire to be the right time to draw Social Security. The longer you wait to draw, the higher your lifetime income will be.

Health costs: Under current law, everyone is eligible for Medicare at age 65. But what most people don't consider is the rising cost of health for seniors today and many expenses are not fully covered by Medicare. The longer people live the higher their lifetime medical and long term care costs, so it is important to plan for these expenses in your retirement plan budget.

How much will you truly need: Many people save towards a retirement goal that is based on some formula such as 70% of their income. That may turn out to be too little, or it may be too much. The best way to set your income goal is to calculate a realistic budget based on a standard of living that can be sustained with consideration for increased health costs.
This website and the articles contained within are provided as a free service to you and for general informational purposes only. Information on this website is not intended to provide legal, accounting, tax or other advice. Please consult your attorney, accountant, or financial or other advisor with regard to your individual situation. We also make no warranty or representation regarding, and do not endorse, any linked websites or the information appearing there.