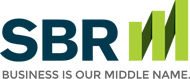 Auto Buying and Insurance
Auto Buying and Insurance Glossaries
Adjusted Capitalized Cost: Total amount financed on a car loan. Includes deductions like down payments, credits, trade-ins, and rebates, as well as additions for financing charges and other fees.
Aggregate Limit: The maximum amount that can be paid for a claim on an insured vehicle, regardless of how many people are injured or the cost of items damaged.
Amount Financed: Total amount borrowed to purchase a car. (Same as adjusted capitalized cost.)
Anti-Lock Brakes: Brakes that automatically pump when the pedal is pressed to the floor during an emergency stop.
"As Is": Vehicle sold "as is," with no warranty or guarantees. Purchaser of the car is responsible for all repairs, etc.
Base Price: The cost of a car without options but including all standard equipment and the factory warranty.
Blue Book: The National Auto Dealers' Association's (NADA) Used Car Book that estimates used car prices based on model, make, year, mileage, and features.
Blue Book Value: The value of a vehicle as estimated by the blue book guide. Also commonly referred to as "book value."
Bodily Injury Liability: Protection for the insured for all sums up to policy limits which the insured must pay due to bodily injury to a third party. Coverage also pays defense costs against legal actions.
Buyer's Guide: Form filled out by dealers explaining any warranty and warranty terms. The Federal Trade Commission requires all dealerships to display the buyer's guide in the vehicle's window.
Capitalized Cost: Value of a vehicle at the beginning of the lease; the residual value is the value of a vehicle at the end of the lease term.
Collision Coverage: Auto insurance that protects a vehicle against direct accidental loss by collision with another vehicle or object.
Comprehensive Coverage: Car insurance coverage that protects against losses to a vehicle caused by something other than a collision. Can include theft, vandalism, flooding, fire, and glass breakage, among other causal factors.
Dealer Invoice: The price the dealer paid the factory for the car.
Dealer Sticker Price: Price of a vehicle including base price plus the cost of all options, markups, etc.
Deductible: The amount the purchaser must pay if repairs are necessary.
Depreciation: The reduced value of a car after it has been purchased. Depreciation is based on time as well as maintenance history, use, etc.
Down Payment: The amount of money paid up front to purchase the vehicle.
Early Termination Fee: Fee paid if a lease is terminated early.
Excess Mileage: Number of miles exceeding the terms of a lease. If a lease allows 12,000 miles a year and the car is driven 15,000 miles, 3,000 miles are considered excess mileage and a per-mile fee is charged.
Excess Wear & Tear: Damage or wear on a vehicle beyond what is considered normal wear and tear. Conditions are specified in the lease.
Extended Warranty: A form of insurance policy on a vehicle that will cover repairs and at times regular maintenance.
Full Glass Coverage: Waives a comprehensive deductible for all window glass claims. (Not available in all states.)
Gap Insurance: Insurance that pays if a leased car is stolen or totaled, above and beyond what standard auto insurance will pay. Gap insurance covers the gap between the value of a vehicle and the amount owed on a lease, including penalties for early termination.
Liability: Responsibility for injury or damage suffered by another person or persons.
Medical Payments: Coverage that pays up to a specific amount for injuries sustained by the owner and any covered persons in the vehicle, regardless of who is at fault for the accident.
Motor Vehicle Report: A report listing moving violations like speeding tickets as well as serious violations a driver has accumulated in the past several years. Used to determine insurability and the cost of insurance.
M.S.R.P.: Manufacturers Suggested Retail Price; sticker price of the vehicle.
No Fault Coverage: Insurance that pays regardless of who is at fault for an accident.
Options: Extra features that can be added to a standard vehicle, usually in packages. Options can include air bags, anti-lock brakes, power locks and windows, rear wiper, rear defroster, etc.
Property Damage Liability: Coverage for damage to another person's property, like vehicles, homes, fences, etc.
Purchase Option Price: Selling price of a vehicle if that vehicle is purchased at the end of a lease period.
Residual Value: The value of a vehicle at the end of the lease period. The higher the residual value, the lower the monthly lease payments, on average.
Rental Reimbursement: Coverage to pay for rental car expenses while a vehicle is being repaired or until a new vehicle can be acquired.

Title: Vehicle ownership history
Towing Insurance: Reimburses for expenses if a vehicle needs to be towed.
Trade-in Allowance: Amount the dealer will pay for a trade-in if a new vehicle is purchased.
Umbrella Policy: A liability insurance policy that provides additional coverage extending beyond the limits in a standard vehicle insurance policy.
Uninsured Motorist Coverage: Protects the owner and occupants of a vehicle for bodily injury up to the policy limit in the event of an accident with a legally liable uninsured motorist.
Upside Down Loan: A loan where the amount owned is greater than the value of the vehicle.
Vehicle Identification Number (VIN): The vehicle serial number, usually found on the dashboard on the driver's side.
Warranty: Guarantees that certain mechanical and body parts will be repaired or replaced if failure occurs. Warranties are based on limits like mileage or elapsed time.
This website and the articles contained within are provided as a free service to you and for general informational purposes only. Information on this website is not intended to provide legal, accounting, tax or other advice. Please consult your attorney, accountant, or financial or other advisor with regard to your individual situation. We also make no warranty or representation regarding, and do not endorse, any linked websites or the information appearing there.