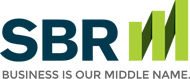 Opt Out of Offers
Chances are you receive a lot of credit card offers, and if you're not actually in the market for a new credit card, then these offers aren't of much use to you. Furthermore, with enough information, a thief can use a credit card offer to open a new account in your name. One way to reduce the chances of that happening is to opt out of credit card offers.
Because of the Fair Credit Reporting Act, the major credit bureaus (Equifax, Experian, Innovis, and TransUnion) offer a consolidated service that lets you opt out of pre-approved and pre-screened credit card and insurance offers mailed to your home. You may opt out either permanently or for five years. The five-year opt out process can be completed online. The permanent opt out process can be started online and is completed by mail.
When opting out, you'll be asked to provide certain personal information, including your home telephone number, name, Social Security number, and date of birth. The information you provide is confidential and is only used to fulfill your request. Visit optoutprescreen.com for more information or to opt out.
You can also take the process a step further. The Direct Marketing Association (DMA) provides a Mail Preference Service that allows you to get some types of commercial mail while stopping others. The DMA separates mail into four categories: credit offers, catalogs, magazine offers, and other mail offers.
It's up to you to decide what you do and do not want for each category. Within each category you can choose whether you want mail from specific companies or organizations or you can choose that you do not want offers from companies or organizations you have not conducted business with in the last year. Your choices then remain in effect for five years unless you change them. For more information or to register visit dmachoice.org.
By limiting the offers you receive, you limit an identity thief's chances of responding to a solicitation on your behalf, and you save a few trees in the process.
This website and the articles contained within are provided as a free service to you and for general informational purposes only. Information on this website is not intended to provide legal, accounting, tax or other advice. Please consult your attorney, accountant, or financial or other advisor with regard to your individual situation. We also make no warranty or representation regarding, and do not endorse, any linked websites or the information appearing there.