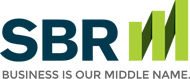 Be Prepared if Disaster Strikes
Disasters can take a variety of forms. Some, like hurricanes or wildfires, are natural, while others, like break-ins or identify theft, are not, but they can all have serious financial consequences. There are some things you can do to prepare, though.
Create and maintain a file of important financial documents. To help identify and organize the information, start with the Family Records Almanac. This handy tool can be downloaded and printed. It has places to record everything from financial account numbers to family histories. Make sure you store these in a safe place that you can easily access in case of a disaster. It is also wise to maintain one copy at your home in a fire and waterproof storage container and another in a separate, secure location such as a bank safe deposit box.
Make sure your insurance policy covers potential disaster damages. Homeowners insurance policies are very clear about what is and is not covered, so review your policy carefully especially noting the "exclusions." Damage from many disasters is typically covered while earthquake, hurricane, and flood damage is generally not. If you need that protection, additional coverage is usually available for purchase, and there are federal and state government insurance programs for specific types of disasters and geographic areas as well.
Document your possessions. If a disaster destroys your things, you need to provide your insurance company with a list of what was damaged. However, it can be easy to forget what you have accumulated over the years, so it is best to keep a record. One easy way to do this is to create a video or photo archive of your home. You can store this on your computer, but you should also keep a copy in a safe place away from your home.
Have an emergency fund. If a disaster strikes, there are many things you may need funds for: time off work, transportation and shelter, or supplies. Even if you can only set aside a small amount each month, it can make a big difference when a disaster strikes.
Back up your computers and mobile devices with automated online backup software services. These programs automatically encrypt your valuable computer files and upload them to remote servers in the cloud so you can recover files if your computer is lost, stolen or damaged in a natural disaster. Because these programs run automatically, you don't have to worry about remembering to back up your files, or losing files you haven't protected.
Some disasters can't be prevented. However, having your financial and personal information safe can make the recovery much easier.
This website and the articles contained within are provided as a free service to you and for general informational purposes only. Information on this website is not intended to provide legal, accounting, tax or other advice. Please consult your attorney, accountant, or financial or other advisor with regard to your individual situation. We also make no warranty or representation regarding, and do not endorse, any linked websites or the information appearing there.